Darshan | with OM C. Parkin
Dialogue and gathering in silence
at Gut Saunstorf Monastery
Meeting an impersonal teacher of the Silent Tradition is an experience happening in the unknown. OM teaches us the subtle exploration of the I – Mind and accompanies us on the path of awakening into the depths of our SELF. In Darshan everyone is invited to ask questions or to share.
OM accompanies and helps you to trust the love, stillness and simplicity of your Being. His radical and clear response to your sharings invites you to listen with your heart without knowing and let his words touch you.
Darshan dialogue with OM C. Parkin – India Mahabaleshwar – February 18, 2018:
"In Darshan a space for inwardness, for intimacy with yourself, opens up. You allow yourself to really see through time, through space, through any mask. Then there is stillness. Then there is peace. Then there is simplicity."
OM C. Parkin
OM C. Parkin
OM C. Parkin is a spiritual master of the Silent Tradition. For almost 30 years, he has been accompanying people on their inner path and leading them to the core of their true nature.
As a result of a serious car accident in 1990, he crossed the threshold of death at the age of 27 and awoke egoless into the reality of the nondual Absolute. His spiritual teacher Gangaji, whom he met shortly thereafter, supported him in integrating his fundamental change, which had completely shattered his everyday experience. She directed him to her advaita teacher H.W.L. Poonja, a direct student of Ramana Maharshi, who gave him the spiritual name OM and inspired him to teach from a position of seeing the advaitic reality.
OM transmits his realisation of the Absolute in the form of discourses on Being, Darshan, and Inner Work, in addition to books and lectures. He is the initiator of the OM Foundation Inner Science and the publishing house advaitaMedia, focussing on wisdom traditions. He also is founder and director of the Mystery School Enneallionce – School for Inner Work, and the modern Monastery Gut Saunstorf – Place of Stillness.
Practical information
Times
Start 8 pm, end around 10 pm
The evening ticket office for local participation will open one hour before the event starts. Please arrive at least 20 minutes before.
Price
€ 30,-
Payment is possible in cash, with EC- and credit card.
You can combine your darshan visit with a stay at the monastery. For more information, please visit the website of the Gut Saunstorf Monastery.
Gut Saunstorf Monastery – Place of Stillness
Am Gutspark
D-23996 Saunstorf (near Schwerin)
www.monastery-saunstorf.com
The modern Monastery Gut Saunstorf – Place of Stillness, located near the German city of Schwerin, is dedicated to retreat and contemplation. It invites seekers of every confession and tradition to rediscover their own inner stillness in meetings with OM C. Parkin, at events or simply in a time of introspection and meditation.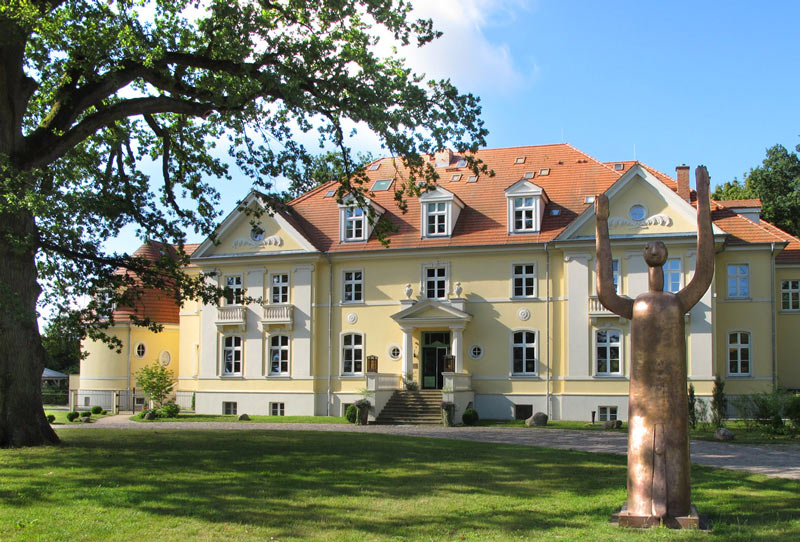 Additional information
This small booklet contains a conversation in which OM radically does away with the superstition and the preconceptions that have developed around the myth of enlightenment, here in the West.